Mill Creek Festival and Street Fair 2020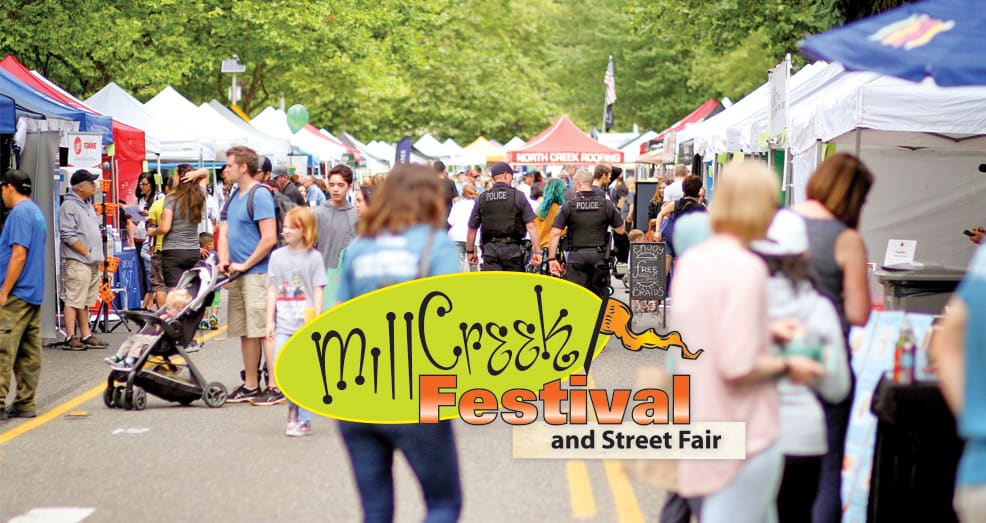 The Mill Creek Chamber of Commerce is pleased to organize the annual Mill Creek Festival on Saturday Sept 12th and Sunday Sept 13th, 2020 which welcomes upwards of 20,000 people to the Mill Creek community one weekend each summer.
Saturday, Sept 12: 11am to 6pm  (Shuttle Hours: 7am to 8pm) 
Sunday, Sept 13: 11am to 5pm (Beer Garden open until 6pm)  (Shuttle Hours: 10am to 7pm)
Click here to visit the event page for more details and food vendor, artist, and commercial vendor applications
• Main Stage Live Entertainment Featuring the NW's Best Bands
• Microbrew & Local Wine Garden   • Kid's Area & Community Stage 
• Comedy Corner    • Pet Plaza & Pet Entertainment    
• Over 50 Quality Artists with One-of-a-Kind, Hand Crafted Pieces & Products
• Commercial Booths & More! 

2020 Mill Creek Festival Chair
Valerie Claypool
(206) 335-9665
Click on any of the logos below to link directly with our generous sponsors!