April 2021 Membership Meeting
April 20 @ 12:00 pm

-

1:00 pm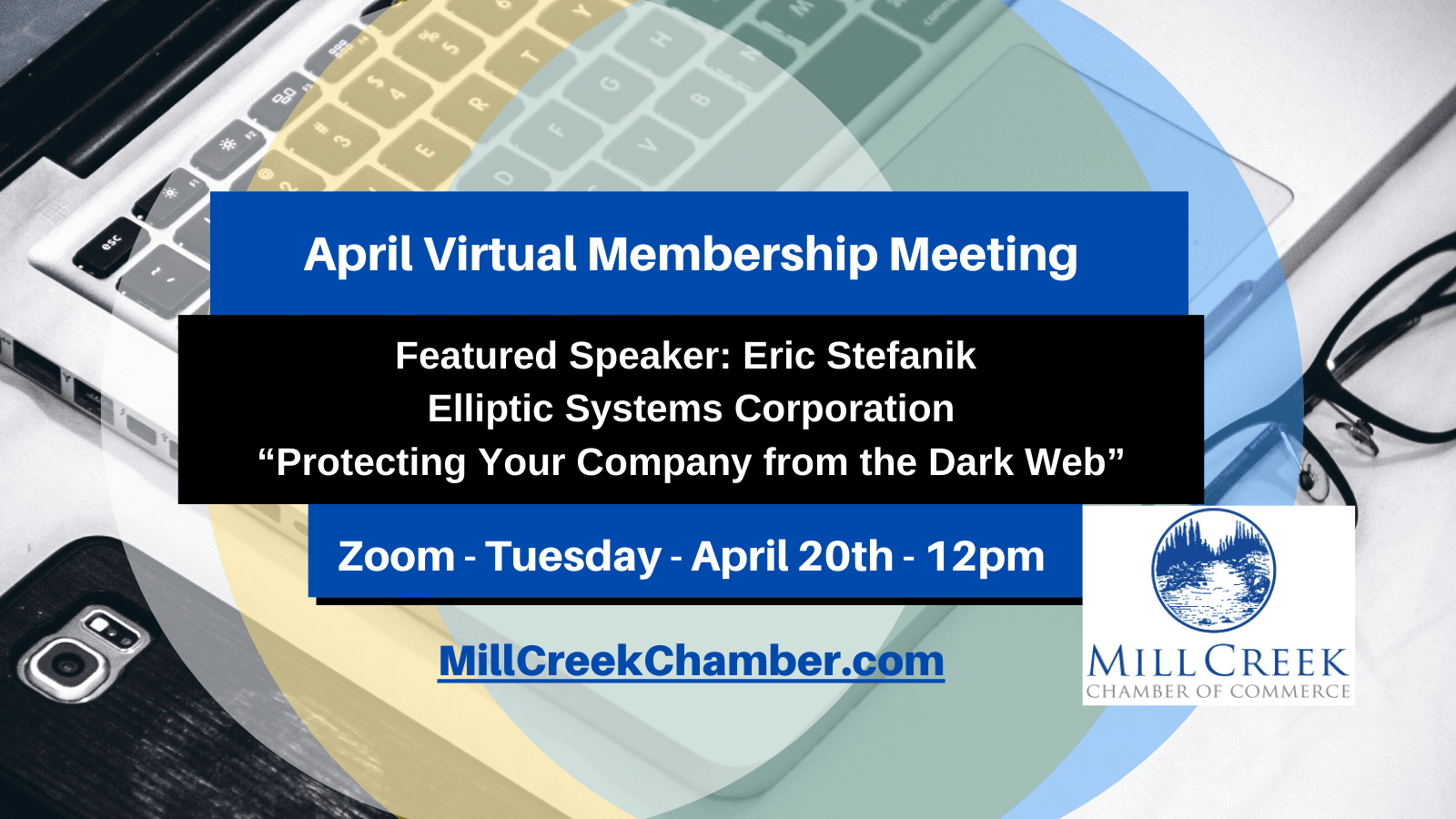 Save the Date!
FREE Via Zoom (Registration Link)
April 20th, 2021
Time: 12-1:15pm (Meeting will open at 11:45am for pre-meeting coffee chat style networking)
Topic: Protecting Your Company from the Dark Web
The Chamber is hosting a special event in these Cyber Dark Times. Elliptic Systems Corporation is a Leading Cybersecurity Expert that specializes in Dark Web, Email Security, Cybersecurity Awareness Training and a lot more in the Greater Seattle area for over 18 years. Eric Stefanik, President/CEO of Elliptic Systems, released his new #1 Best Selling Cybersecurity Book "On Thin Ice" on Amazon and will be our guest speaker. He will be speaking on these Cybersecurity topics. Eric has also offered to all our Members who attend this event a "FREE" Dark Web scan on your organization (Valued at $99 each). If you are in the event, you will receive this Free offer Elliptic Systems has generously offered to our Members who attend. With this report, you will see if your company's credentials are out there on the Dark Web and what steps you need to take to protect your organization against cyber-criminals.