2022 Mill Creek Garden Tour & Artisan Market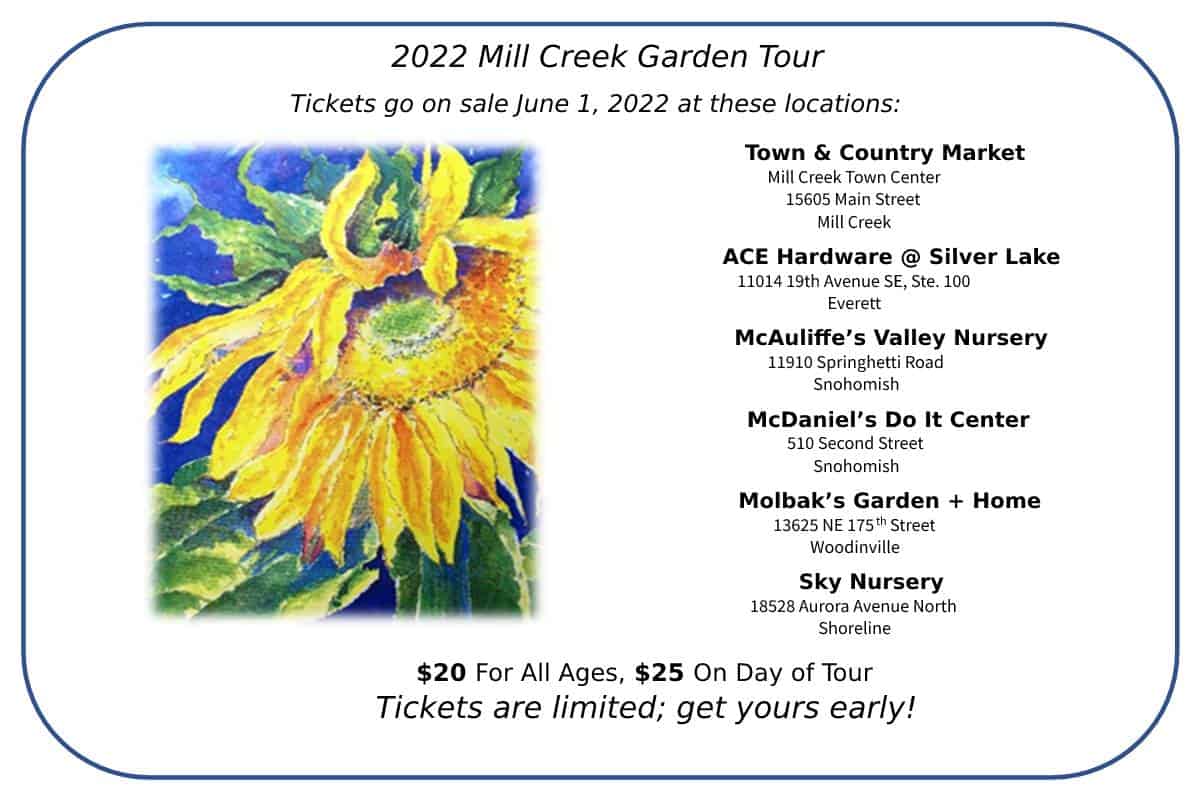 EXCITING NEWS: Mill Creek Garden Club is thrilled to announce the return of a community-favorite: MILL CREEK GARDEN TOUR & ARTISAN MARKET!
When: Saturday, July 23, 2022 More details later!
We are always searching for interesting gardens in the greater Mill Creek area, including Bothell, South Everett and east Lynnwood.
This is our only public fundraiser with proceeds benefitting our MCGC "Giving through Gardening" Grant Program
Mill Creek Garden Club presents our annual Garden Tour featuring interesting and notable yards in Mill Creek and surrounding communities.
We are inviting local area residents to submit an application for our consideration to include your garden alongside those of our members. This is an ongoing process, so please contact us at any time through-out the year.
On the day of the tour, we'll require that you be present in your garden. Mill Creek Garden Club members will handle all validations and help guide guests through your garden, as appropriate so you can enjoy mingling with guests.
This tour benefits Mill Creek Garden Club's "Giving through Gardening" club projects. For more information on our charitable efforts, please see our Giving through Gardening pages on this site.
Please complete the form below to submit your application for consideration. As soon as we receive your application, we will be in touch to discuss your garden and answer any questions you may have about the tour and the process. We look forward to hearing from you!