sports
Business Description:
Arena Sports has been serving the Seattle area for 20+ years. We have grown from just on modest location in SODO, to adding three more locations in Redmond, Issaquah, and Magnuson Park. We are proud to announce the addition of a fifth location in Mill Creek, fully open mid-December. The 98,000 square-foot facility will feature the company's signature year-round indoor soccer leagues and programming, as well as a full-service family entertainment center. With endless fun and activities, Arena Sports is the place for kids, adults, and most importantly families!  The facility is a premier sports, party and event destination.  That includes a full-service family entertainment center with attractions for all ages.  The below activities are available:
Bowling – Beginners and pros and kids and adults!
Arcade & Redemption Games – More than 80 video arcade and redemption games with a mix of exciting simulator games and timeless classics.
Laser Tag – The ultimate laser adventure combines hide and seek, tag, and capture the flag.
Rock Climbing – Reach new heights by climbing the two-story climbing wall.
Inflatable FunZone – Kids ages 18 months to 12 years have a blast running, jumping and sliding their way to fun.
Dining – Pizzas, fresh tossed salads, chef-inspired nibbles and sweet treats are available.
There are also birthday party packages for kids and teens with a variety of options available.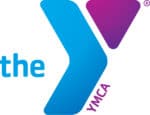 Business Description:
Who We Are
The Y is a cause-driven organization focused on three key areas: youth development, healthy living and social responsibility. We believe a strong community can only be achieved when we invest in our kids, our health, and our neighbors. Our programs, services, and initiatives enable youth to realize their potential, offer families ways to have fun together, empower people to be healthier in spirit, mind and body, welcome and embrace newcomers and help foster social responsibility.
Here in Snohomish County, the Y has been serving and strengthening our communities since 1901. We've been here through economic booms and busts, wartime and peace, and social upheavals both subtle and life-changing. Our movement is made up of people of all ages and from every walk of life, all working side-by-side to ensure that everyone, regardless of gender, income or background, has the opportunity to live life to its fullest.
Our Character Development
We value caring, honesty, respect, and responsibility, and everything we do stems from this. Our staff and volunteers are kids, parents, grandparents, neighbors, and local leaders who are all personally committed to understanding what our neighborhoods need. Together, we use our knowledge to develop stronger, more integrated communities, provide support for people and families, and promote positive change overall.
Our Mission
To inspire, nurture, and strengthen culturally vibrant communities through youth development, healthy living, and social responsibility.
Our History
The YMCA was founded in London in 1844. Since then, the Y has grown into an organization serving communities all over the world. Learn more about the history of the Y at www.ymca.net/history.