business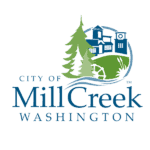 Business Description:
Mill Creek is a physically active community with 10 attractive neighborhood and community parks, more than 23 miles of nature trails, and recreational facilities that support diverse recreational opportunities. A vibrant, safe and friendly community, Mill Creek is a great destination for shopping and gathering.
The award-winning Mill Creek Town Center and other business developments feature many fine retail shops and restaurants.
Mill Creek offers an exceptional community experience, where natural beauty is preserved, neighborhoods flourish, businesses thrive and recreational opportunities abound.

Business Description:
Angelica Bergman of AMB Bookkeeping is now part of Gibson Bookkeeping!
Our team is passionate about helping small business owners succeed. We know that running a small business takes a lot of time and energy and that your time is valuable. Let us take on your bookkeeping challenges so you can focus on income generating activities or restore your energy by doing what you love outside of your business.
We work exclusively with QuickBooks Online software and can help setup a new company file for you, catch up your existing books if you've fallen behind or clean them up if they've gotten messy. We also provide software training and on-going monthly bookkeeping support. Imagine — when you sign up for on-going monthly services, all you have to do is create invoices and receive payments, pay your bills and make regular purchases. We take care of the rest!
This is what we call "Balancing Books, Balancing Lives" – Get back to what you do best and leave the bookkeeping to us!
"Small business owners have so many things to manage, it's no wonder balancing business and life can be a struggle. Delegating helps reclaim time that can be used in other ways — whether that is to reinvest in the business or to carve out much-needed personal time. I wholeheartedly believe that balance is the key to business success and living a happy and healthy life and am excited to share that passion with other small business owners who seek better balance…not only for their books, but in their lives."
-Christy Gibson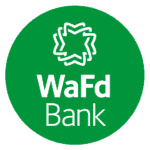 Business Description:
Everett – Murphys Corner
WaFd Bank services Everett, WA through its branch located at 12830 Bothell Everett Hwy. Whether you're a business in the Everett area or an individual looking for banking services to help strengthen your financial future, WaFd Bank can help. From mortgages and home equity lines of credit to business banking and commercial lending services, WaFd Bank is here for all of your banking needs. WaFd Bank is now proud to offer free basic checking services to jumpstart your financial future with an easy, no hassle checking account. Visit our branch in Everett, WA to learn more about our banking services and open an account today.