Senior Living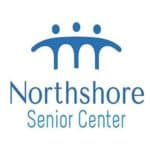 Business Address
4111 133rd ST SE, Mill Creek, WA. 98012
Business Description
We envision a community where everyone leads full, healthy and inspired lives.
Founded in 1972, Northshore Senior Center is believed to be one of the largest senior centers in the Country. We focus on providing holistic services and support to older adults, people of all ages with disabilities, and their family caregivers. Our dedicated volunteers, welcoming facilities and nearly 300 programs create a vibrant "home away from home" for people in our community, by meeting their social, emotional, recreational and health needs all in one spot.
We serve the Northshore region of north King County and south Snohomish County, including the communities of Bothell, Juanita, Kenmore, Kirkland, Mill Creek and Woodinville. We have Senior Centers in Bothell, Kenmore and Mill Creek and also provide extensive services at the Peter Kirk Community Center in Kirkland.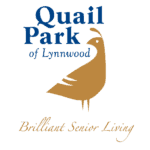 Business Address
4015 164th St SW, Lynnwood, WA 98087
Business Description
Quail Park of Lynnwood is the premier senior living and memory care community in Lynnwood, Washington.
Quail Park's spacious and professionally equipped apartments allow you to prepare gourmet meals or simply relax and read a classic novel. Thoughtfully appointed personal spaces are filled with so much warmth that you may be tempted to stay in, but the choice is always yours. Perhaps you might like to take in a movie at our Cinema, a cooking class with our Life Enhancement Team, or just enjoy a Signature Dining Experience™ with a quick bowl of soup in our beautiful Rainier Dining Room.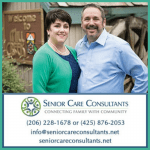 Business Address
PO Box 12692, Mill Creek, WA 98082
Business Description
From learning about the stages of aging to assistance in evaluating the right senior living community, we're here to guide you and your loved one along the way.
You're making some of the most important decisions of your life – and Senior Care Consultants will guide you every step of the way. We'll help you navigate the complex choices of senior care, offering an individualized, supportive and compassionate process to finding the best senior care option for you and your loved one.
Our service is offered at no cost to you, and we work with all levels of senior care in the Puget Sound area. We take great pride in recommending communities that not only meet the specific needs of you and your senior, but also excel in the quality of care provided.
Our process starts by evaluating the level of care needed based on the diagnosis and care requirements of your family member. We'll help you understand your financial position, and work with communities that match your budget. For seniors needing care, we'll arrange a medical assessment, ensuring that we recommend options that meet the medical and individual care needs of your loved one. Based on our evaluation, we'll set up personalized tours of the communities that best meet your needs, accompany you during your tour to be sure all your questions are answered, and leave you with a thorough understanding of what each community has to offer.