Senior Living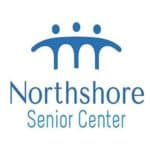 Business Description:
The Mill Creek Senior Center offers a variety of activities just for seniors in Mill Creek.
The Senior Center provides free Health & Wellness Support with a Nurse and Social Worker. We also provide Educational, Social, and Recreational Services to seniors with the goal of maximizing their well-being and independence. Every season there is a newsletter showing a variety of activities available to seniors. These include Computer Classes, Trips, Interest Classes, Fitness, Special Events, and Health & Wellness Support.
For a Class Catalogue, call the Senior Center at (425) 948-7170 or e-mail us at millcreekadmin@mynorthshore.org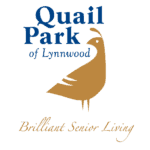 Business Description:
Quail Park of Lynnwood is the premier senior living and memory care community in Lynnwood, Washington.
Quail Park's spacious and professionally equipped apartments allow you to prepare gourmet meals or simply relax and read a classic novel. Thoughtfully appointed personal spaces are filled with so much warmth that you may be tempted to stay in, but the choice is always yours. Perhaps you might like to take in a movie at our Cinema, a cooking class with our Life Enhancement Team, or just enjoy a Signature Dining Experience™ with a quick bowl of soup in our beautiful Rainier Dining Room.