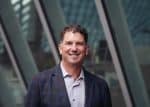 Business Description
Washington State licensed Real Estate Broker working in the Puget Sound Region for those buying, selling or investing in real estate. With Compass offices in Issaquah and Bellevue and a home office in Mill Creek, I am able to serve clients throughout the entire Puget Sound. What can I do to help?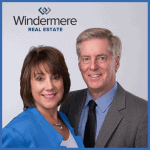 Business Address
18323 Bothell Everett Hwy, Suite 210, Bothell, WA 98012
Business Description
Chris is Seattle born and raised. He attended Woodway High School in Edmonds, graduating in 1975. He holds a B.S. in Business Management from the University of Phoenix and a Master of Arts in Organizational Leadership from Gonzaga University. Diana was born in Pittsburg, PA, but was raised in Spokane, WA. She moved to western Washington after she and Chris met in Kona, HI. She holds an A.A. in Early Childhood Education from Spokane Falls Community College. She has been an assistant manager for two different Windermere offices and she and Chris have just recently assumed ownership of the Windermere Mill Creek office.
Together they have three children, and four grandchildren. They enjoy sailing (and in a previous life, spent much time on the water racing sailboats). They also enjoy golfing, hiking, traveling, wine tasting, friends and family.
Chris and Diana are big proponents of community involvement and encourage their brokers to be leaders in their communities. They believe their brokers have the ability to create positive social change and are in a unique position to make a difference.
As owners of a full service real estate brokerage, their focus has evolved to not only assure that their clients continue to receive the best service possible, but to also provide the most value to their brokers so that their professional lives grow and prosper. They are continuously looking to add high quality, highly motivated dedicated professionals to their amazing team. Contact them for an interview.