Property Management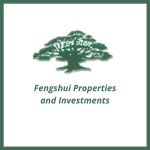 Business Address:
15129 Main Street Ste 201, Mill Creek, WA 98012
Business Description:
Mill Creek Executive Offices
The products and services are designed for Home-Based Businesses. The services should enable business owners to operate their businesses efficiently and effectively. Our Motto is Why Pay For More Office Space Than What You Need.
With Virtual Private Mailbox "VPM" features powered by our Business Partner www.AnytimeMailbox.com, you are able see uploaded photos of your USPS mails on-line. Then decide what to do with each piece of mail, you would tell/request us: You will pick it up ? Shred it ? Scan the content ? and Yes, even tell us to Deposit the checks to your Bank on your behalf ? 
In the spirit of the Holiday Season, from Dec-15-2020 through Jan-15-2021, we offer you to use our Executives Offices for 1 hour, access 24/7, FREE of charge and NO OBLIGATION. Use Code "FREE 2020" and Book your private use at https://www.xomillcreek.com/photos-of-offices
Thank you very much for your support.
Vien Bui, Owner.
——– For Use Of Executive Offices ——–
$89 for 10 hours USE per month of any offices

. 

5 peak hours between 7am – 6pm, and 5 off-peak hours between 6pm – 7am. No carry over next month
Cleaned & Professional Offices
Secured door Offices
Includes a PMB# and a Virtual Private Mailbox "VPM"
Access to all available Executive Office Locations nationwide
No Setup Fee. No Contract. Cancel Anytime
——– For Private & Virtual Mailbox ——–
$15 per month. No Setup fee, No contract. Cancel anytime
One Hour USE of any offices, off-peak hours between 6pm – 7am
Use Address 15117 Main St. Suite 205. Mill Creek, WA 98012
Use our location for your company's Registered Agent, for Free
Package acceptance from all carriers
Check deposit
Mail holding and forwarding
Virtual Private Mailbox "VPM". Read all your mails on-line from anywhere in the World
Include all USPS Mail Processing Options
24/7 Access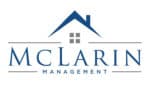 Business Address:
4022 167th St SE, Bothell, WA 98012
Business Description:
We are HOA property managers that live and manage only homes in the Mill Creek/Bothell area. Being locals sets us apart as we have a unique understanding of the community and needs of those that live in this area.