Mortgage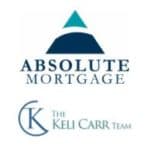 Business Description:
At the Keli Carr Team, we build our business on the principle of fostering meaningful relationships with our partners and clients by delivering an exceptional home financing experience. We strive to add value throughout the process, beginning with an informative and thorough consultation. Our goal is to WOW you with our service, expertise, and communication. Moreover, we believe that by being authentic and conducting our business with accuracy, integrity, and consideration, we will earn your trust as a client for life.

Business Description:
Columbia Funding Mortgage is A division of Top Flite Financial, Inc. and we excel at providing clients with competitive rates as well as excellent service. If you are shopping for a home loan give us a call today or you can simply apply online today.
Our goal is to provide such outstanding expertise, communication and service that you will be compelled to refer us to your friends, family and co-workers.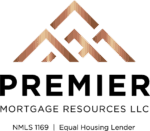 Business Description:
We are Licensed loan originators with expertise & exclusive training in residential mortgages. While the majority of loan originators in our state are NOT Licensed in this field, all of our Loan Officers are. Transparency, a vast array of mortgage options, and the ability to Close on time are just a few of the benefits of working with Licensed professionals.