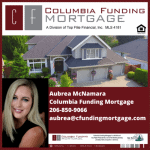 Business Address
18323 Bothell Everett Hwy Suite 303, Bothell, WA 98012
Business Description
Columbia Funding Mortgage is A division of Top Flite Financial, Inc. and we excel at providing clients with competitive rates as well as excellent service. If you are shopping for a home loan give us a call today or you can simply apply online today.
Our goal is to provide such outstanding expertise, communication and service that you will be compelled to refer us to your friends, family and co-workers.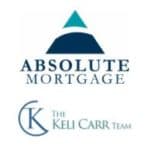 Business Address
16504 9th Avenue SE, Suite 106, Mill Creek, WA 98012
Business Description
At the Keli Carr Team, we build our business on the principle of fostering meaningful relationships with our partners and clients by delivering an exceptional home financing experience. We strive to add value throughout the process, beginning with an informative and thorough consultation. Our goal is to WOW you with our service, expertise, and communication. Moreover, we believe that by being authentic and conducting our business with accuracy, integrity, and consideration, we will earn your trust as a client for life.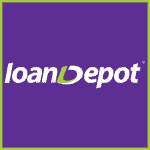 Business Address
22232 17th Avenue SE Suite 300, Bothell, WA 98021
Business Description
Founded in 2010 by mortgage industry innovator Anthony Hsieh, loanDepot is focused on creating a straightforward mortgage experience that meets—and exceeds—your expectations. Our company's growth reflects the success of our customer-centric approach. In our first decade alone, we've grown to become the nation's fifth largest retail mortgage lender and the second largest nonbank retail originator, funding more than $275 billion since inception. Today, our nationwide team of 10,000-plus members assists more than 27,000 customers each month. Our goal is to provide you with an exceptional level of care as we assist you in achieving your financial goals.
Your local representative, Angela Cohen, says that creating solutions for people to achieve the ultimate dream of homeownership is what gets her up and moving every day. Whether it's helping new homeowners buy their first home, finding solutions for you to achieve your dream of creating real estate wealth, or just buying the perfect vacation home, Angela is your solution finder! AKA #mortgagegenie.