Mortgage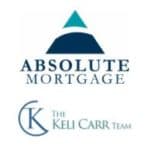 Business Description:
At the Keli Carr Team, we build our business on the principle of fostering meaningful relationships with our partners and clients by delivering an exceptional home financing experience. We strive to add value throughout the process, beginning with an informative and thorough consultation. Our goal is to WOW you with our service, expertise, and communication. Moreover, we believe that by being authentic and conducting our business with accuracy, integrity, and consideration, we will earn your trust as a client for life.
Business Description:
My vision is simple; to put you on a successful path to homeownership. Caliber's user-friendly technology and my professional guidance create a smooth route to homeownership. As the future unfolds, I am prepared to help you own every dream – your home and much more.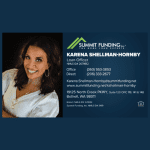 Business Description:
As a Mill Creek resident since 2013, I am honored to serve Snohomish and neighboring counties by helping you buy a house you'd like to call home. Constant communication and recognizing your wants and needs is my approach to making the home buying process as seamless as possible. Even after you purchase your home, I never stop working for you.