Business Address
16406 7th Pl W, Lynnwood, WA 98037
Business Description
We're Crossroad Sign Studio — a national creative agency that designs, builds and services all types of business signs. From electric signs to fleet graphics we have the depth of experience that businesses need to effectively market and advertise their businesses through signs and graphics.
We are time-tested and family owned and we're passionate about helping businesses grow and prosper with effective business signage that not only advertises but also brands their businesses.
We're a lean mid-sized sign studio that's large enough to bring the firepower necessary to serve larger multi location businesses, yet nimble enough to work personally with smaller retail shops. We also have the ability to serve businesses all over the US through our network of trusted partners.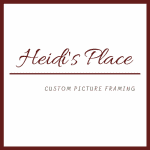 Business Address
2613 189th Street SE Bothell, WA 98012
Business Description
Heidi's Place Custom Picture Framing brings unsurpassed quality and design to the art of picture framing. No matter what your choice of art, Heidi's Place can create a look that fits your unique style.
Heidi Butz has been a professional picture framer for over 20 years and has a Bachelor of Fine Arts degree. This ensures you get the best in design and color to compliment your art piece. We know your time is valuable, so Heidi's Place provides you with a personal appointment in our studio. You have one on one time with us, so we can give you the personal attention you deserve. Contact us for your personal appointment.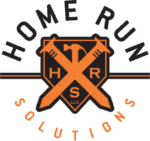 Business Address
16000 Mill Creek Blvd. Ste. 112, Mill Creek, WA 98012
Business Description
Home Run Solutions was born out of a great passion for residential remodeling and a desire to create a company to better serve clients in the Puget Sound Region.
Prior to forming Home Run Solutions, we both spent many years working as carpenters completing numerous remodels, additions, and custom homes for other general contractors.
Over time we began to realize that the clients we built for truly appreciated our carpentry skills, attention to detail, clear communication and ability to seamlessly blend new rooms to the existing house.
Even more than our craftsmanship these clients raved to their friends and family about the high level of communication and comfort they felt when collaborating with us throughout their renovation.
We soon recognized that the combination of these qualities were hard to find when it came to local builders.
We saw a need for a trusted general contractor and wanted to serve the residents of Snohomish and King Counties. Home Run Solutions, LLC was formed in 2006.
Word of mouth soon spread the praises of Home Run Solutions. Today we are proud to say that we are still serving those first initial clients, many of whom are on their 3rd or 4th project with us.