Food Service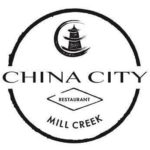 Business Description:
Our restaurants serve only the finest Chinese-American cuisine. China City features a variety of Mandarin, Szechuan, and Hunan style cuisine. Our personable and attentive staff is dedicated to ensuring that your visit is the most comfortable and memorable possible.
Included in our menu are entrees for beef, pork, seafood, and chicken. We also offer complete dinner combinations for the whole family or just yourself. In addition, we offer a variation of traditional dishes that include chop suey, egg foo yong, mei fun, chow mein, vegetables, tofu, and rice.
Specials are always available in the lounge and dining room at China City. whether it is Happy Hour (discounted appetizers 11-7 everyday), M's Night, $2 Tuesday, or Winesday, you'll always find something special here! Happy Hour features $3.50 wells and draft beers, $1.50 off liquor and cocktails, and $1 off bottled beer and wine.
Business Description:
Our goal is to bring to our customers the best products from around the world. We currently are focused on importing many commodities. Our respected team of importers and sales people are ready to assist you in any way possible. If you are interested in carrying any of the products found on our website, please contact our office.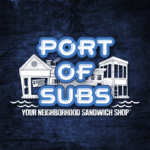 Business Description:
Customers have been enjoying the great taste of Port of Subs® sandwiches for over 40 years. Port of Subs offers made- fresh to order subs, salads, wraps, desserts and catering for any occasion. The unique taste comes from freshly sliced, top quality meats and cheeses and freshly baked breads. At Port of Subs, we appreciate the opportunity to give back to our friends, neighbors and community offering fundraising events and donations.