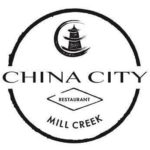 Business Address
15402 MAIN ST #101, MILL CREEK, WA 98012
Business Description
Our restaurants serve only the finest Chinese-American cuisine. China City features a variety of Mandarin, Szechuan, and Hunan style cuisine. Our personable and attentive staff is dedicated to ensuring that your visit is the most comfortable and memorable possible.
Included in our menu are entrees for beef, pork, seafood, and chicken. We also offer complete dinner combinations for the whole family or just yourself. In addition, we offer a variation of traditional dishes that include chop suey, egg foo yong, mei fun, chow mein, vegetables, tofu, and rice.
Specials are always available in the lounge and dining room at China City. whether it is Happy Hour (discounted appetizers 11-7 everyday), M's Night, $2 Tuesday, or Winesday, you'll always find something special here! Happy Hour features $3.50 wells and draft beers, $1.50 off liquor and cocktails, and $1 off bottled beer and wine.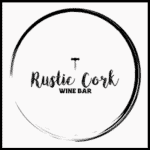 Business Address
3911 133rd St SE, 101, Mill Creek, WA 98012
Business Description
Wine bar and bistro featuring Washington wines by the glass or bottle, monthly tasting flights, local craft beer and cider and lots of delicious food such as flatbreads, salads, charcturie, bruschetta etc. We also offer weekend brunch with Mimosa flights avocado toast, quiche, brunch boards and more. All ages are welcome. We host live music, trivia, corks and crafts events and more!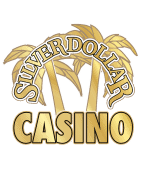 Business Address
17917 Bothell Everett Highway, Bothell, WA 98012
Business Description
Welcome to Mill Creek's Silver Dollar Casino.
We are your neighborhood casino and just a stone's throw away to great food, spirits, gaming, and fun! With a lineup of favorite table games including Players Edge 21 Monster Match Progressive, Lucky Ladies, Emperor's Challenge Pai Gow, and Four Card Progressive there is no doubt you will find your perfect game of choice. If table games are not your game then we invite you to try your luck on one of the many fantastic Pull-Tab options. With tickets priced between .25 cents and $1.00, each this is exciting entertainment that offers a chance of winning big cash prizes!
Be sure to bring your appetite with you when paying us a visit. Our dining room is open daily from 10 am – 6 am featuring a casual themed menu including mouth-watering home-style breakfast selections served all day long. We offer a full-service bar highlighting a broad selection of domestics and local microbrews.
We look forward to your visit and for the opportunity to serve you. We invite you to browse through our site to learn more about Washington Gold's valuable Players Choice casino rewards and amenities.
-The Silver Dollar Team
Maverick Gaming is the new owner and operator of 19 cardrooms in Washington State (including Silver Dollar Casino) and a handful of other properties in Nevada and Colorado. We hope to establish and re-imagine what cardrooms can be as an entertainment option, employer and community contributor.
As we expand our investment in Washington, we are committed to being good neighbors and members of the community.
You are invited to join us in support of our neighbors. Established in 2019, Maverick Cares is an employee-run non-profit dedicated to serving communities surrounding each Maverick Gaming location. Maverick Cares works year-round to supply thousands of meals during the holidays, provide back-to-school supplies in the fall, and access to local experiences for low-income students and families.
Maverick Cares events are local, serving youth and families in Everett, Mill Creek, Kirkland, Mountlake Terrace, Tukwila, SeaTac, Seattle, Yakima, Pasco, Lakewood, and Renton. Maverick Cares hosts 4 events throughout the year targeting food insecurity and youth wellness. These events serve 4000 families across the state.  
This year, the events are:
June 28 – Schools Out for Summer. This event focuses on providing healthy snacks, grocery gift cards, as well as summer toys and activities that will keep kids active and engaged in their communities. 
August 31 – Back to School. This event provides 4000 backpacks, completely stocked with school supplies as well as healthy snacks, to help kids get a jump start on a successful school year. 
November 22: Harvest Holiday. At this event, families receive a full holiday meal for a family of 4, activities, and gift cards. 
December 20: Season of Giving. Similar to Harvest Holiday, families receive a full holiday meal for a family of 4, activities, and gift cards. 
How you can help:
There are variety of ways that you can support Maverick Cares:
Cash donations to assist in the procurement of needed items

Donation of items that can be included in the bags. 

Donation of items that can be auctioned to raise funds for ongoing support of Maverick Cares
Your organization will be recognized in the following ways:
Maverick Cares 

Sponsorship levels

Partner – Item donation
Bronze - $3K/Yr.
Silver - $5K/Yr.
Gold - $25K/Yr.
Platinum - $50K/Yr.
Maverick - $100K/Yr.

Digital Recognition

 X

 X

 X

 X

 X

X 

Press Release - Brand Recognition

 

 

 

 

 

X

Event Month - Direct Mail

 

 

 

 

X

X

Social Media Coverage

X

 

 

X

X

X

Brand Recognition to Participated Charities/Orgs

 

 

 

X

X

X

Maverick Website

X

X

X

X

X

X

 

 

 

 

 

 

 

Property Recognition
 

 

 

 

 

 

Maverick Cares Wall - All Properties

 

 

 

X

X

X

Maverick Cares Wall - Individual Property

X

 

X

X

X

X

Display at Event Booth - All Properties

 

 

 

X

X

X

Display at Event Booth - Individual Property

X

X

X

X

X

X

Property TV Display - All Properties

 

 

 

X

X

X

Event Printed Banners

X

X

X

X

X

X
*For item donations, we request they be provided in bundles of 200. 
Thank you in advance for considering joining us in the movement to enrich young lives in our local communities.
Maverick Cares is a 501(c)3 organization TIN 86-1830693.
Thank you for your consideration! Contact us below if you would like to support this important effort!
Vicki Christophersen
360-485-2026