Greg Elwin – Raintown Realty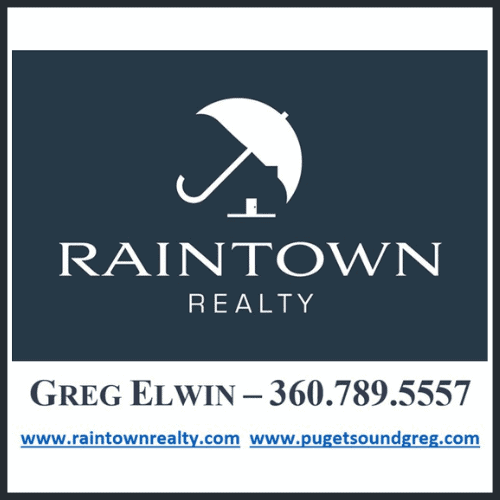 Business Description
From protecting the community as a law enforcement officer to safeguarding his clients' best interests throughout their real estate transactions, Greg Elwin continues his tradition of service to his community as he helps clients achieve their ultimate home dreams. With his focus on building lasting relationships, Greg puts his clients first at every stage of the journey. His foundations in service and transparent communication are pivotal to successfully leading his clients to their ideal property.
Before real estate, Greg worked in all aspects of law enforcement for over 30 years and achieved numerous promotions, including being appointed Chief of Police. After retiring in 2020, Greg began the next exciting chapter of his life and achieved his real estate license — a longtime personal and professional goal.
From first-time homebuyers and experienced investors to those looking to relocate to the area or seeking a great vacation property, Greg infuses calm and instills confidence in the real estate process. His dedication to serving his community with quality and integrity results in a positive and memorable homebuying or selling experience for every client.
Greg is a board member of the Kiwanis Club of Mill Creek and the Mill Creek Chamber of Commerce. He also serves on the Inspection and Engineering Committee of the Mill Creek Community Association. In his personal time, Greg can be found sailing his powerboat around the Puget Sound or riding Harleys with his wife.