Northshore Senior Center – Mill Creek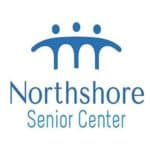 Business Description:
The Mill Creek Senior Center offers a variety of activities just for seniors in Mill Creek.
The Senior Center provides free Health & Wellness Support with a Nurse and Social Worker. We also provide Educational, Social, and Recreational Services to seniors with the goal of maximizing their well-being and independence. Every season there is a newsletter showing a variety of activities available to seniors. These include Computer Classes, Trips, Interest Classes, Fitness, Special Events, and Health & Wellness Support.
For a Class Catalogue, call the Senior Center at (425) 948-7170 or e-mail us at millcreekadmin@mynorthshore.org