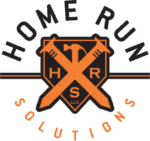 Business Description
Home Run Solutions was born out of a great passion for residential remodeling and a desire to create a company to better serve clients in the Puget Sound Region.
Prior to forming Home Run Solutions, we both spent many years working as carpenters completing numerous remodels, additions, and custom homes for other general contractors.
Over time we began to realize that the clients we built for truly appreciated our carpentry skills, attention to detail, clear communication and ability to seamlessly blend new rooms to the existing house.
Even more than our craftsmanship these clients raved to their friends and family about the high level of communication and comfort they felt when collaborating with us throughout their renovation.
We soon recognized that the combination of these qualities were hard to find when it came to local builders.
We saw a need for a trusted general contractor and wanted to serve the residents of Snohomish and King Counties. Home Run Solutions, LLC was formed in 2006.
Word of mouth soon spread the praises of Home Run Solutions. Today we are proud to say that we are still serving those first initial clients, many of whom are on their 3rd or 4th project with us.