Greg Elwin- Real Estate Agent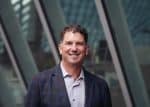 Business Name:
Greg Elwin- Real Estate Agent
Business Description:
I have called the Puget Sound area home for most of my life and I have a great appreciation for
everything that makes the Northwest a tremendous place to live and work. I've also had the great benefit of living throughout the region, from the South Sound to the north end of the greater Seattle/Everett metropolitan area and points in between.
I am making the transition from 30 years as a law enforcement officer to real estate; a second career goal I have had for some time. I believe my foundation of service, as well as my commitment to communications and relationships, positions me very well to serve the needs of buyers and sellers. As your agent, I will put your needs first and commit myself to helping you find the right house for YOU. I have set integrity and accountability amongst my leading core values and I believe in putting people first and providing excellent service always. What can I do to help?